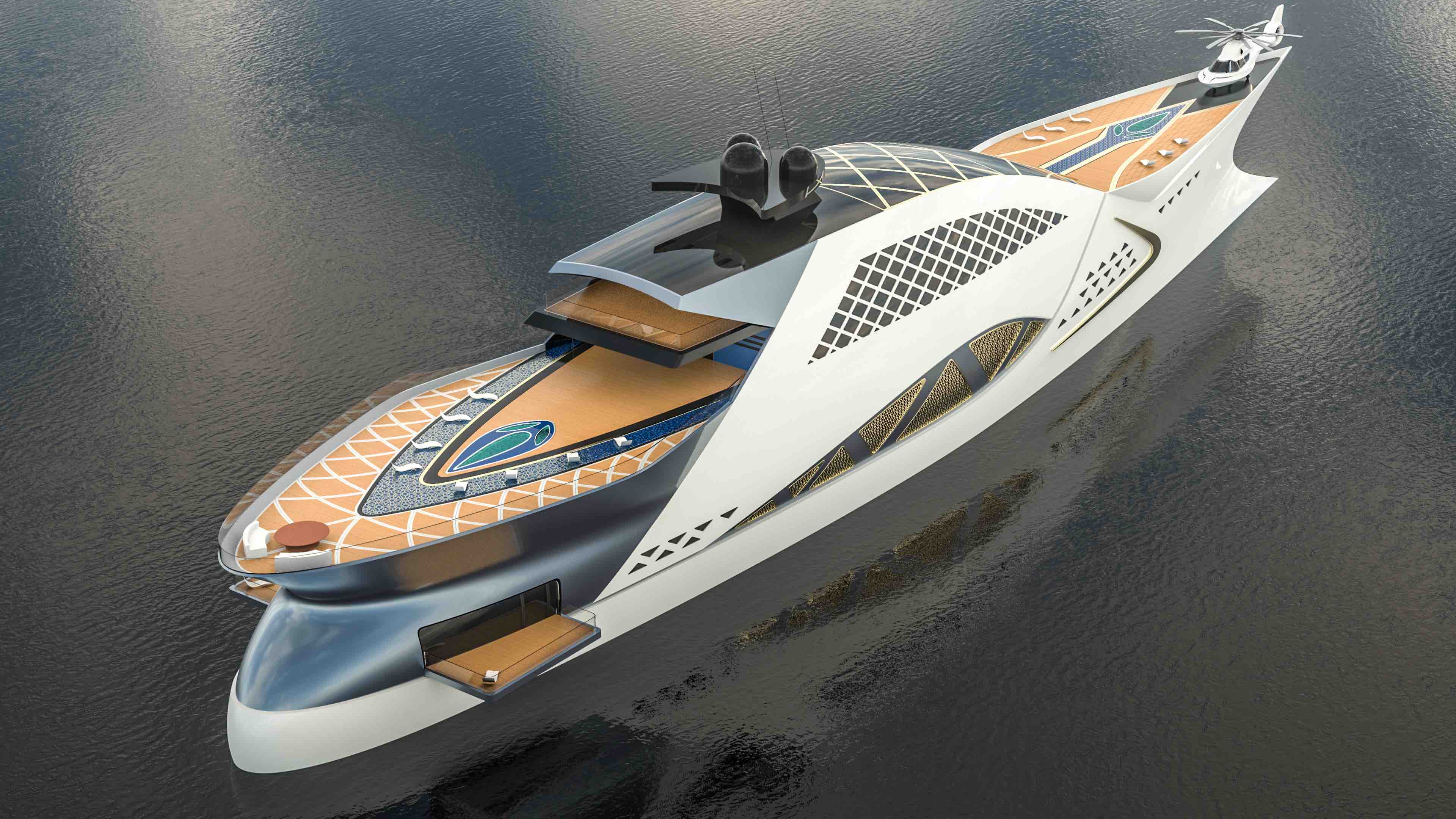 The future is synonymous to Design, Technology will follow…Humans process the visual information 60,000 times faster than the text, 90% of the information we receive in our brain is visual. Product selection is based on visual information mostly. Elegant, beautiful, functional design is the best vehicle to drive new technologies into the market.
It's a real art to create the design that makes you desire to own beautiful object. Today people want not only the functionality of the product, but to see the product expressing their own essence and their ego.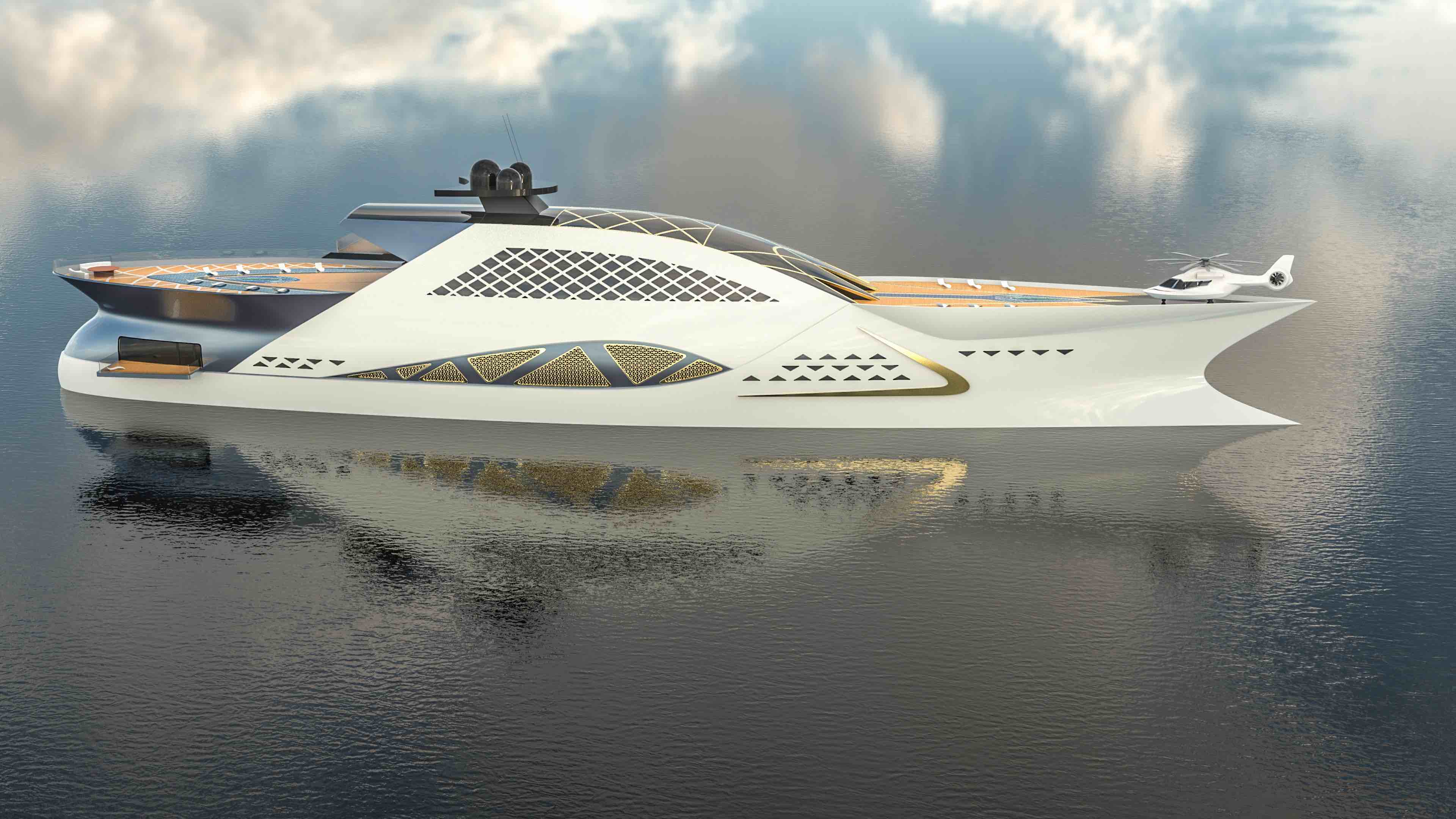 Alarnia LLC is specializing in creating yachts of the new generation. The futuristic design of 12 yachts, created by now, have been very well received and became popular by the clients in Monaco and other elite places.
The best opinion about the design – is the opinion of the competition and industry experts. Today Alarnia has established partnership relationships with the best industry leaders in ship building: Feadship, Fincantieri, Oceanco, Lurssen, Nobiskrug, Abeking & Rasmussen, Amels & Damen.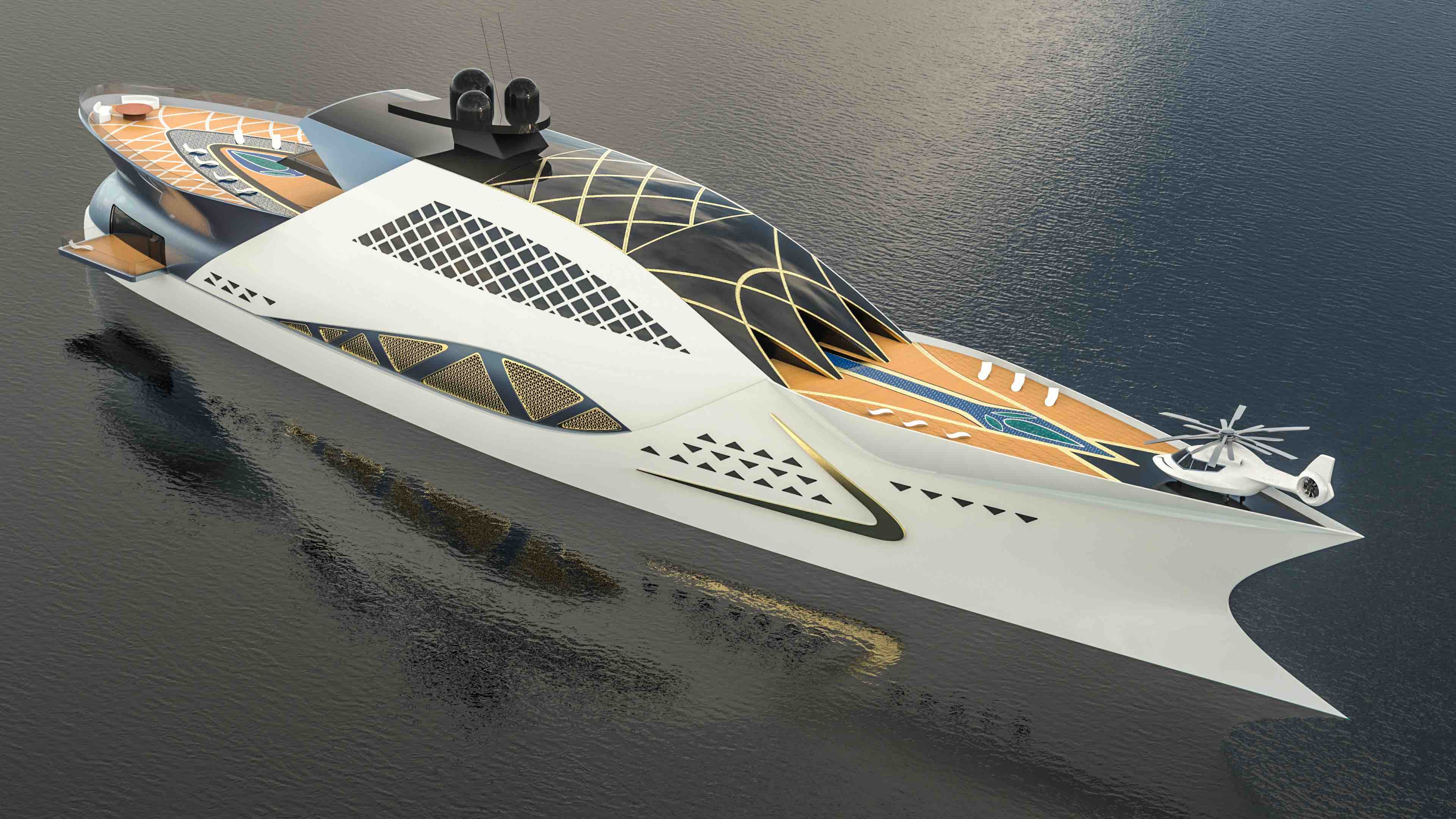 Their unified opinion is that Alarnia LLC has created unique generation of yacht designs and they are eager to start the production as soon as the client is signed in with Alarnia. Bigger yachts – 50 to 100 meters, and even 300 meter models are more impressive than the smaller boats, but it's important to cover the whole spectrum of sizes in order to meet the demand of multiple clients. Alarnia creates the dream for the client – that sells because the buyers of mega yachts are people with imagination. They would appreciate and validate the new technologies offered by Alarnia LLC as well. They include new materials that would make the hull stronger and flexible which is necessary to withstand the harsh conditions of the oceans. Also, Alarnia would create the new power generators, allowing to have maximum power and less pollution.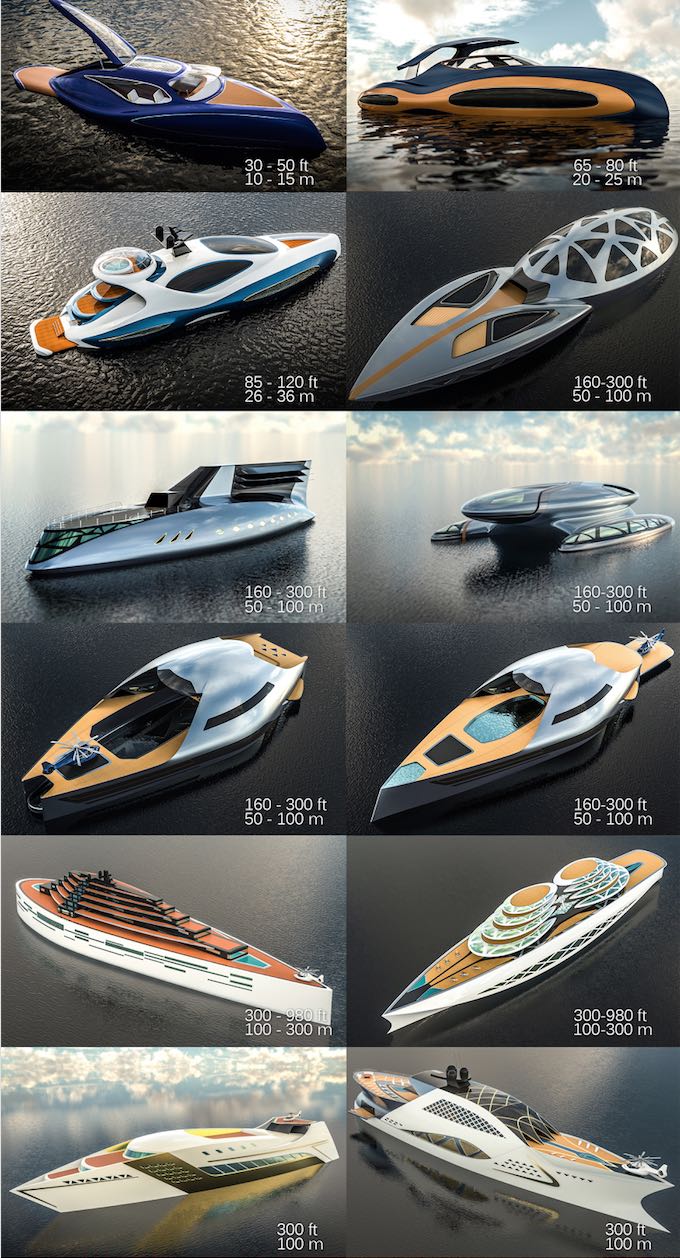 The new principals of hull design would save energy and provide additional stability of the yacht. The exterior and interior designs of the yacht would allow the owner to express his own unique personality – that's why custom build mega yachts is the only way to satisfy successful client.
The first generation of the yachts created by Alarnia have power systems and engines, electronics and other technologies that already been accepted and tested by the marketplace and have been selected as a top standards. On the other hand, the design and materials to be used for hull production are totally unique and innovative. In the near future, Alarnia would produce or partner with the companies providing hydrogen technologies. In a distant future, quantum technologies would dominate the energy generation for yachts.
Mega yachts designed by Alarnia LLC have unique technology coupled with individualized design. The construction process is already set and we are ready to build yachts with our unique designs, partnering with the best shipyards in the world, guaranteeing the production quality.
Contacts:
Alexander Titomirov, Ph.D.
Chairman/CEO
Alarnia LLC
+33 601 000 324 Monaco
+1 301 793 33 55 US
Email: Этот адрес электронной почты защищен от спам-ботов. Для просмотра адреса в вашем браузере должен быть включен Javascript.